Data Entry – Transmatics  caters different data entry needs in a competent and professional manner. We not only provide different data entry services, but we can also offer innovative and customized solutions to fit your requirements.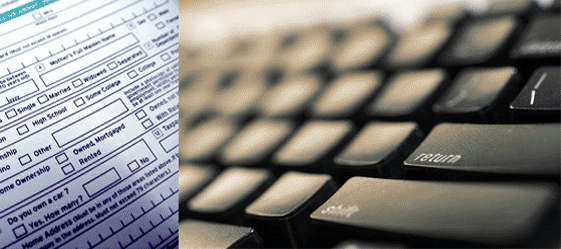 Services offered
Data entry from product catalogs to web based systems
Data Entry from hard/soft copy to any database format
Insurance Claims Entry
PDF Document Indexing
Online data capture services
Data entry from images
Online order entry and follow up
Creation of new databases and updates to existing databases for banks, airlines, government agencies, direct marketing services and service providers
Web based indexed document retrieval services, tools and support
Mailing lists
Telecom billing
Examination results
Legal documents
Indexing of vouchers and documents
Hand written ballot/cards entry
Online completion of surveys and responses of customers for various companies, at call centers
E-Book and E-magazine publications on the Internet
Hospital records, patient notes and accident reports
Business card indexing
Custom data export/import interfaces with audits
Bonded mail handling, cash, credit and check processing
Fulfillment of receipts, statements and other variable imaged correspondence
Data analytics, reporting and warehousing
Data cleansing
Information is checked by validation routines including table look-ups, data/range checks, and relationship validation. Processed documents are then sent to verification stations where experienced operators verify the accuracy of processed information. This product is then turned into Data, and properly formatted Data (record layout) is quickly transmitted to the client's computer.
Data Conversion
At Transmatics we have the skills and expertise to cater to a variety of document conversion requirements like pdf to word, tiff to pdf, image to excel, and image to html among others. Whether your project is large or small, simple or complex, we can provide the ideal document conversion solution for you.
Services offered
Data and document conversion is the key to a strong knowledge management system. At Transmatics we can provide a variety of document conversion services depending on your requirements.
We are very well experienced in converting and creating XML, SGML, HTML, Newspapers, books, Journals and a variety of forms and other structured formats. We also convert word processors, PDFs, typesetters and other kind of document formats available both in paper or electronic format.
Some of these formats include:
Books to HTML, XML, XHTML, searchable pdf and MS Word
Paper Documents/scanned images to MS Word
Scanning and conversion of books and paper documents
Scanned paper reports/images to Excel
Image to xml or html
tiff to pdf
Image cropping, enhancement using Photoshop and CS software
Conversion from Paper or other electronic formats to SGML, XML, HTML, PDF, etc.
Optical Character Recognition (OCR) Data Capture.
Electronic Book Creation - Adobe Reader, Gemstar Palm Reader, Mobipocket, Franklin E-book Reader, Microsoft Reader etc.
Our low cost digital archiving & meta data conversion services allow for libraries, repositories of special collections and other organizations with limited budgets to digitize their archives for web publication.
Our multilingual people are dedicated to provide complete and accurate data conversion services to our worldwide customers at the lowest possible cost and delivered at the required time. With a robust data security policy & business continuity plan in place, we fully safeguard customer data at all times.
Data Capture :
Transmatics perform data capture from printed, scanned images, microfilm and on-line data entry. We provide a large variety of data capture / data entry services in multiple languages like English, German, Dutch, French, Spanish, Italian and the Nordic languages.
We perform data entry for forms processing, data indexing, e-books, database marketing, direct mail, market research, banks, financial institutions, insurance companies, education and content for e-learning and On Line data entry.